The Dorn Method - Products
A Yes to Self Responsibility and a No to Back Pain
---
Products for the DORN Method practitioner

:

DORN Method practitoners usually do the practical manual application with their own hands in cooperation with the client/patient. Sometimes however this can be difficult and therefore different products was developed to help the DORN practitioners.

Dieter Dorn himself often used some of the wooden tools because so many people came to him that his hands were grateful to have these little helpers.
---
Some tools from therapiebedarf.net, Panek Therapiebedarf: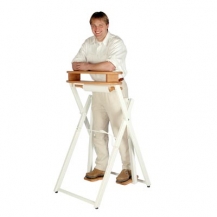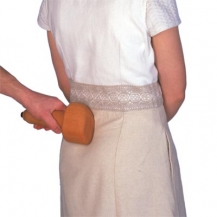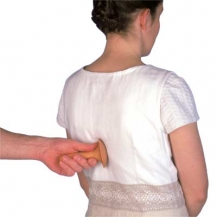 ---
Some tools and products from breuss-dorn-shop.de, Natural Spinal Care:
---
Some products you can get in our webshop

:

Spynamics Sacro & Spine Aligners

Poster spine-organ-connections and others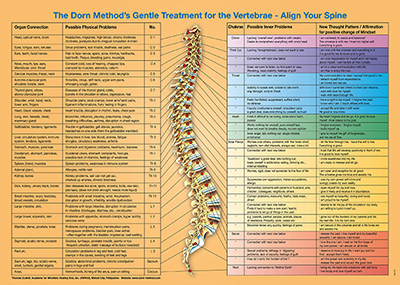 The Dorn Method e-book (pdf download)
Dorn Instructional Videos (downloads)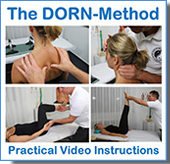 Dorn Data DVD for home study
---
» Continue exploring the DORN Method: DORN webshop

New: DORN selfhelp exercises webapp
---
NOTE: Never try to use the DORN Method on other people without proper training best conducted by an authorized DORN Method Instructor. Although the DORN Method and the Self Help Exercises are very safe if done correctly, the DORN practitioner is not responsible for any consequences resulting from the application during the manual session and Selfhelp exercises. In any case it is advised to consult your doctor first because health problems and back pains may have other causes than misaligned joints and vertebrae and should be checked by a trained medical doctor or other healthcare professional. The DORN Method has certain Limitations that must be cleared prior to any practical application! Remember: The DORN Method is NO Replacement for any other form of medical or non-medical treatment but it can be a very effective complement in an integrative medical system.